WEBINAR : Career Talk "The Job Seekers' Toolkit" with SP Jain School of Global Management
Tanggal: 18 November 2021
Jam: 16:00 – 17.30 WIB
Tempat: Online
HTM: GRATIS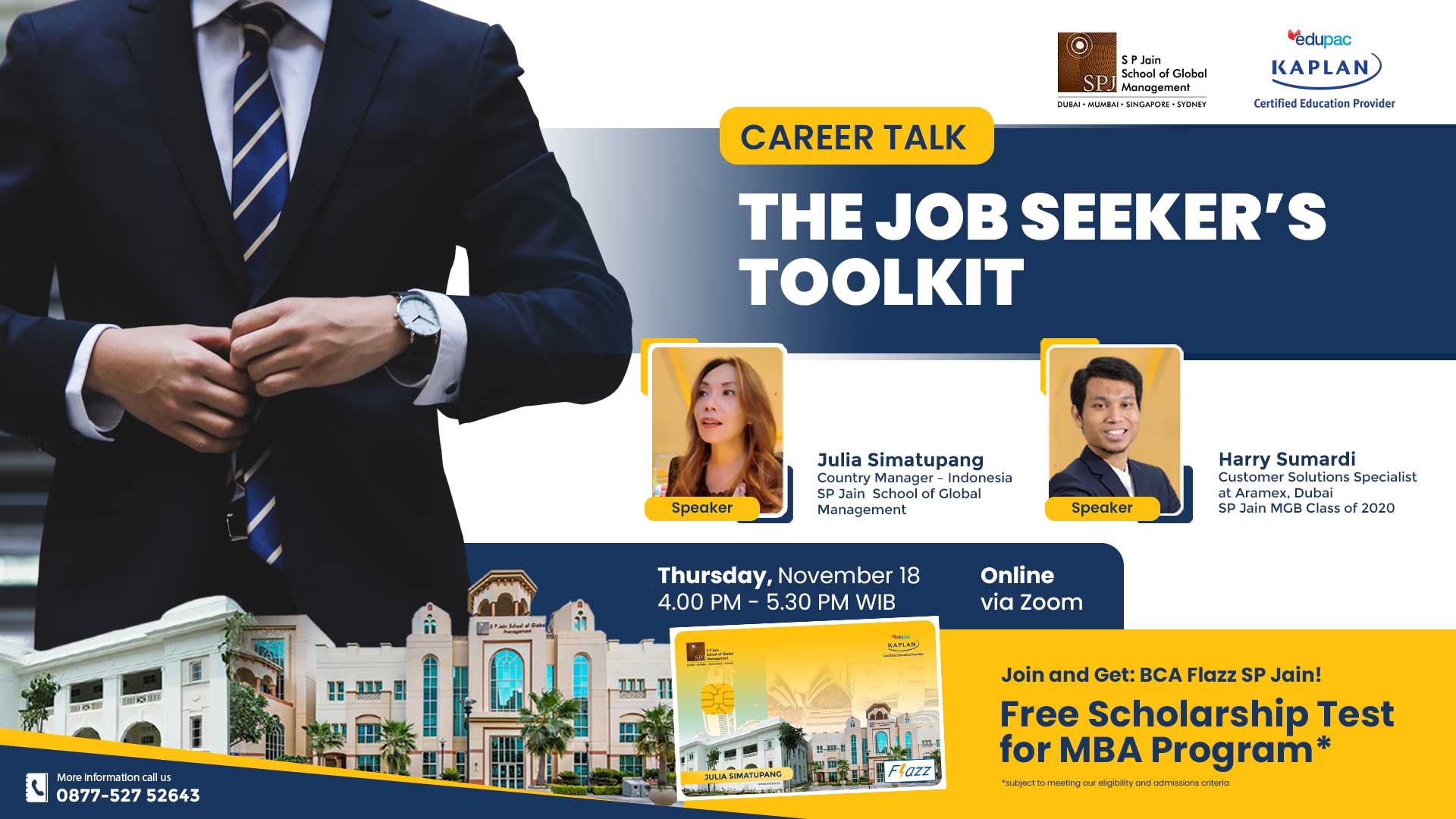 Have you feel CONFIDENT in your job applications and interview preparation?
Kalau belum PD yuk ikutin Career Talk "The Job Seekers' Toolkit" bersama SP Jain School of Global Management yang akan membahas mengenai apa saja yang harus di persiapkan untuk menghadapi dunia kerja di dalam negeri maupun di luar negeri setelah lulus program pascasarjana.
Acara ini akan dilaksanakan pada :
?️ Kamis, 18 November 2021
? 16.00 WIB – selesai
? via Zoom
? FREE
Registrasi:
?: http://bit.ly/spjaincareertalknov21
Selain mendapatkan info menarik seputar dunia kerja, kamu juga akan mendapatkan informasi seputar Beasiswa Kuliah Bisnis S2 di 3 negara loh (Dubai, Singapore, Sydney)! Gak hanya itu, kamu juga bisa mendapatkan benefit lainnya seperti yang ada dibawah ini :
✨ FREE Scholarships Test for MBA Program dan Flazz Card Exclusive edisi SP Jain untuk 10 participants yang memenuhi syarat!
Info :
0877-527 526 43
Don't miss it !