The Indonesian International Plastics, Processing, Packaging and Printing Exhibitions – INDOPLAS, INDOPACK and INDOPRINT 2022
Tanggal : 31 Agustus – 3 September 2022
Tempat : JIExpo, Jakarta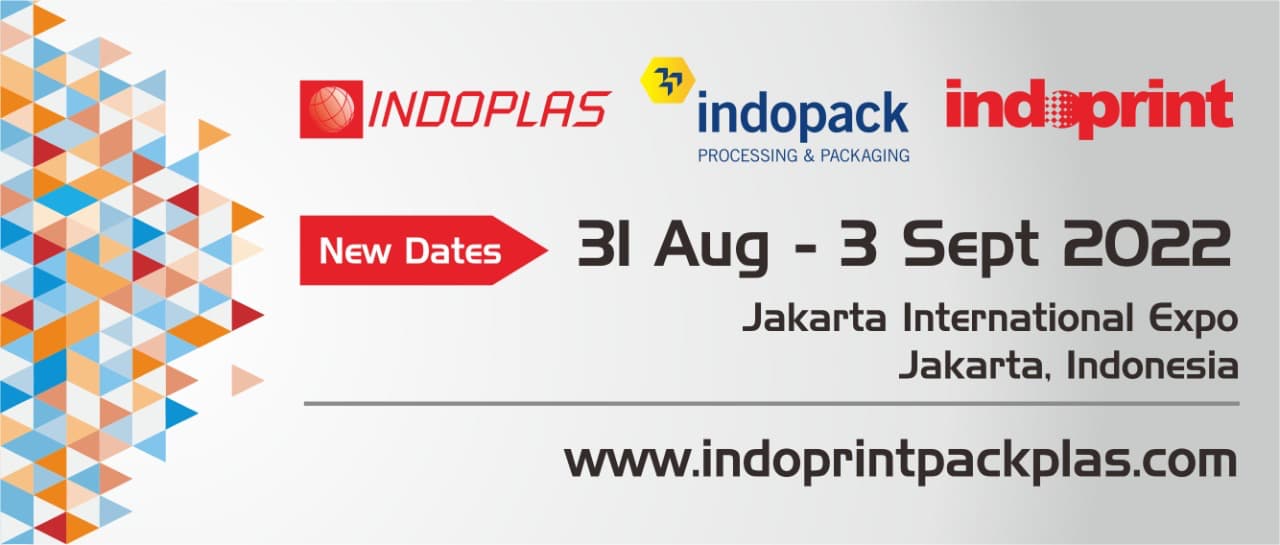 INDOPLAS, INDOPACK and INDOPRINT 2022 provides a global platform with an ASEAN perspective on the buoyant opportunities in the region.
Driven by the nation's various burgeoning sectors such as automotive, electrical and electronics, food and beverage, plastics composites, sustainable packaging, 3D printing, as well as lifestyle, Indonesia is well positioned to become Southeast Asia's very own hub for its plastics, packaging and printing industries.
These areas of interests have seen significant growth in recent years and will elevate to new heights in years to come. Sign up for your booth today at www.indoprintpackplas.com.
More Information :