Master Solidworks 3DX Design: Learn How to Create Parts and Manage Your Designs for Improved Productivity
Tanggal: 24 February 2023, Pukul 14.00 – 15.00 WIB
Tempat: Zoom Online
HTM: Free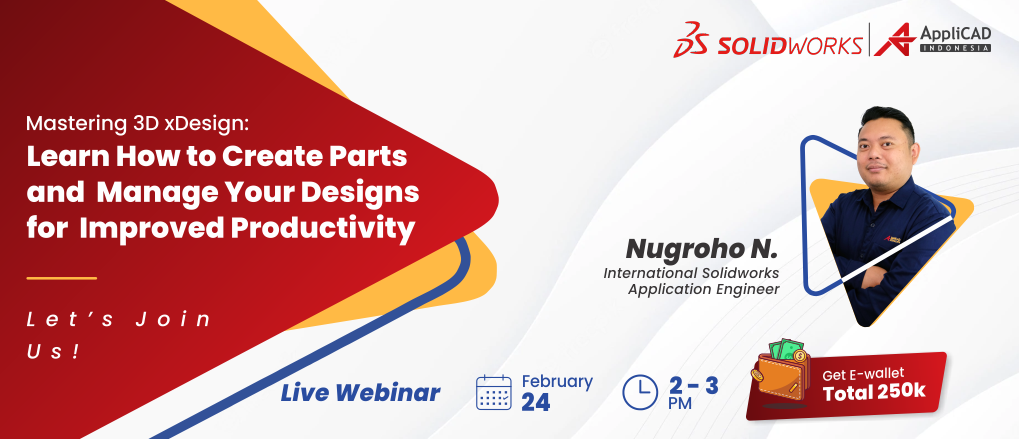 Are you ready to take your SOLIDWORKS skills to the next level? Join us on our webinar where you will learn how to create high-quality parts and manage your designs for improved productivity.
In this webinar, you will learn from expert trainers who will cover the following topics:
Creating and modifying parts using 3D Experience
Tips and tricks for improving design efficiency
Managing and organizing design projects
Don't miss out on this opportunity to enhance your SOLIDWORKS skills and boost your productivity. Sign up now to reserve your spot for the "Mastering 3D xDesign" webinar on February 24.
We look forward to seeing you there! Just fill the form and don't missed out the webinar!
---
Registration here: https://bit.ly/webinar3dxsw
Info dan kontak:
ade.ibnu@applicadindonesia.com / 085157055305