JIPREMIUM 2022
Tanggal: 10-12 November 2022
Tempat: JCC Senayan Jakarta
Pukul: 10.00-22.00 WIB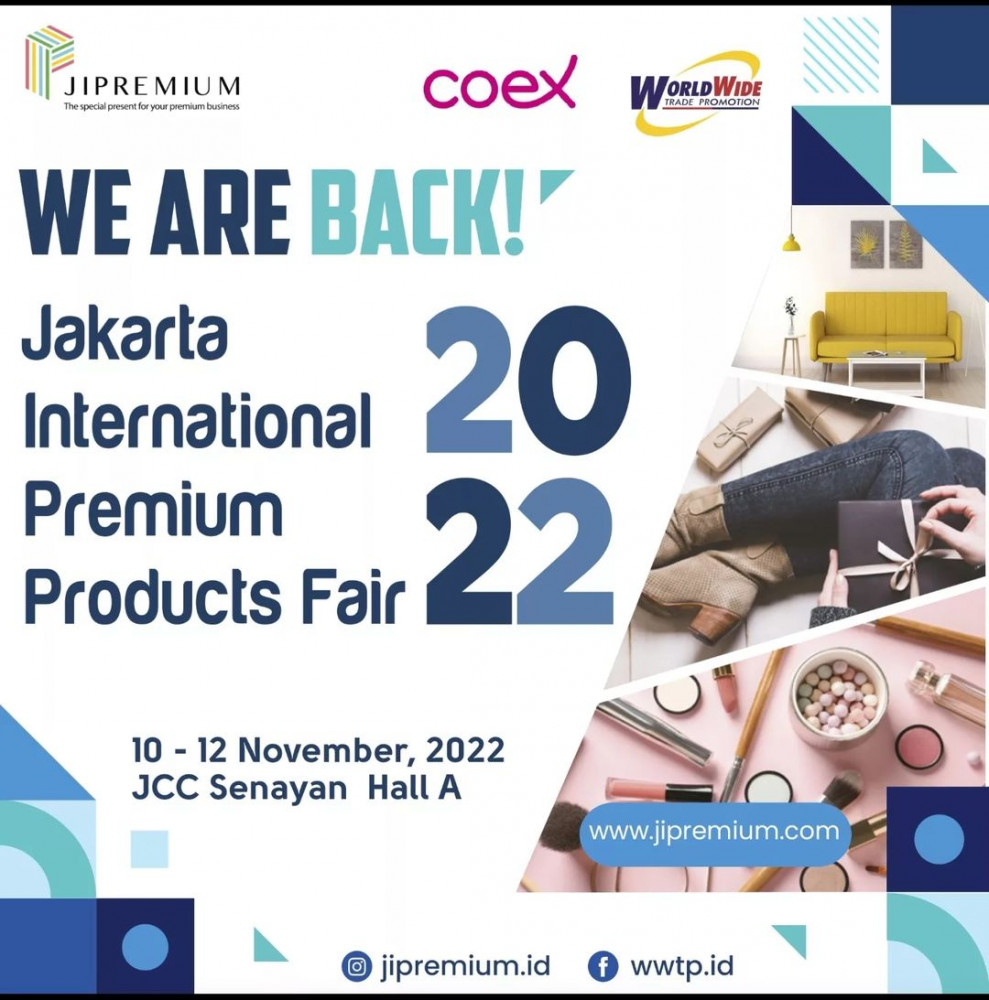 Indonesia is currently one of the most successful emerging economies in the world with stable growth in GDP. With more than 279 million residents, Indonesia has become an investment target for many overseas companies. Especially, consumer goods is one of the main industries that is growing rapidly in Indonesia. To target this emerging market in Indonesia, Coex has launched Jakarta International Premium Products Fair (JIPREMIUM) successfully at 2019 with about 300 exhibitors.
Coex has a strong background in sales promotion and living supplies industry. For example, COEX has been organizing one of the biggest sourcing fair on sales promotion items, gift and houseware in South Korea called "Seoul Int'l Sourcing Fair (SIPREMIUM)" for about 30 years. Moreover, Coex has been expanding its business overseas since 2009 by successfully launching Vietnam International Premium Products Fair (VIPREMIUM). Our sourcing fair has now become a brand and we are continuously trying to strengthen our position in the ASEAN market.
We strongly believe that this brand new exhibition, Jakarta International Premium Products Fair (JIPREMIUM), will also provide an optimal business opportunity for companies desiring to enter into Indonesia market.