JAKARTA AUTOWEEK 2023
Tanggal: 11-19 Maret 2023
Tempat: JCC Jakarta
HTM:
Weekday: Rp. 50.000
Weekend: Rp. 60.000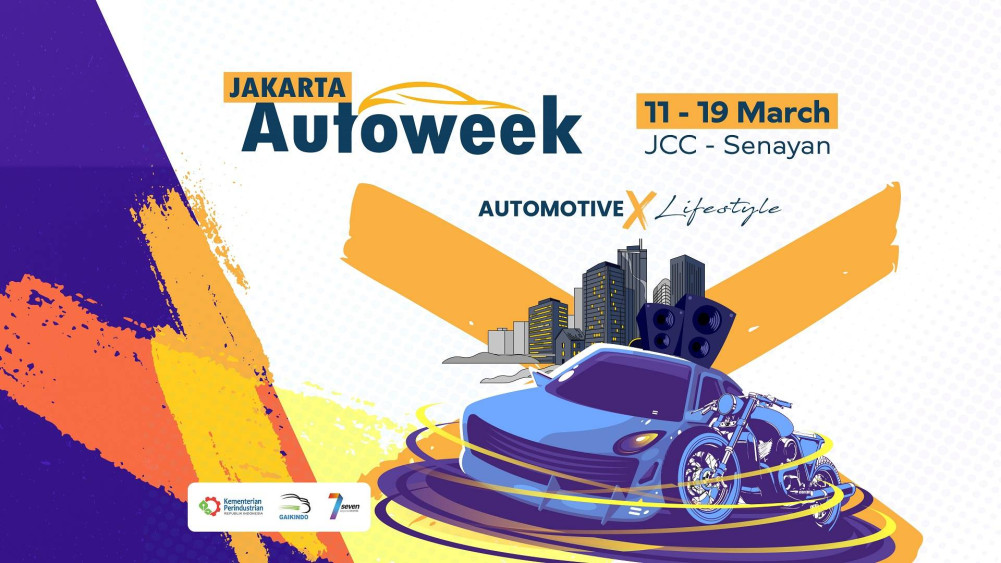 Jakarta Auto Week will perform as a comprehensive and compact automotive exhibition, that showcase a wide range of automotive products. Held in Jakarta, Jakarta Auto Week will serve as strategic platform to encourage car sales, as well to intoduce the latest automotive products to potential audience. The extensive auto show, will feature variety of lifestyle sectors and highligjht characteristics of the Indonesian urban society. The 9-days events provide a platform for automotive industry to collaborate with lifestyle industry, as well to provide an inspiring atmosphere and exciting entertainments.
Info dan kontak:
Jakarta Autoweek