Indonesia Inventors Day 2022
Tanggal: 29-31 Oktober 2022
Tempat: Universitas Udayana, Bali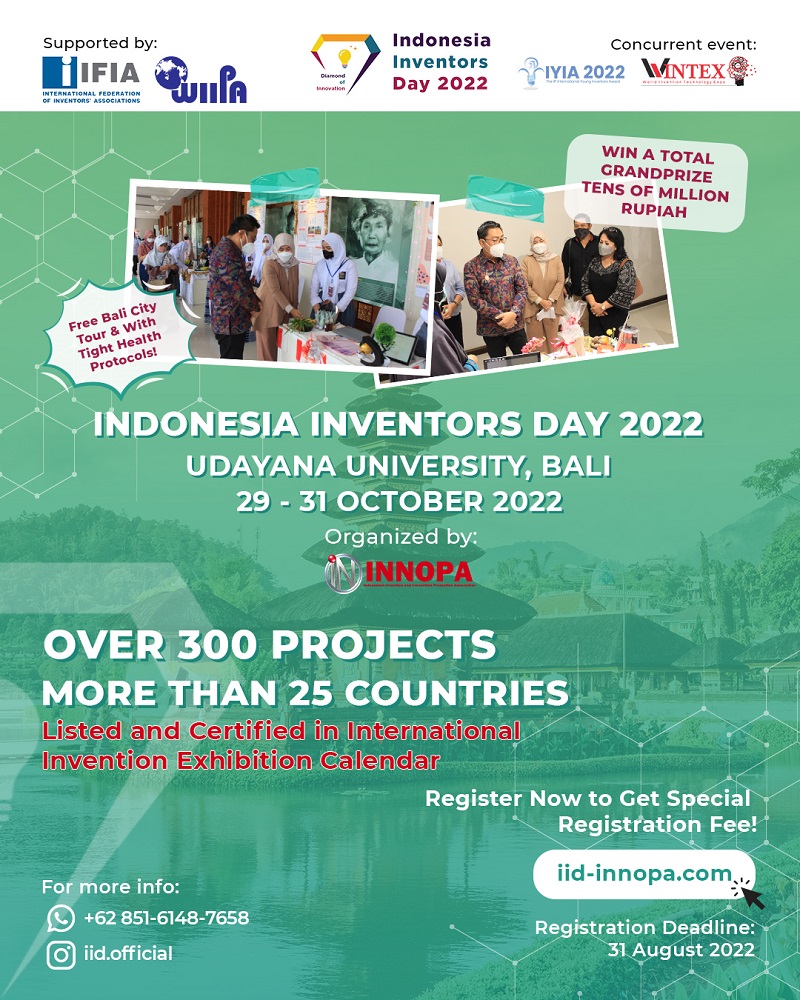 We would like to inform you that this year, we plan to invite International participants to our event in Bali, Indonesia on 29-31 October 2022. We would like to ask for your delegation's participation in this event.
This year Indonesia Inventors Day 2022 will be organized using the Hybrid Exhibition system, which is physical and Online. We also have some special offers for you and your Organization. Let us know if you are interested in this offer.
The deadline for registration is September 15, 2022. Registration can be done via our official website at iid-innopa.com.
Should you require further information, please do not hesitate to contact me. Thank you very much and have a nice day ahead!
Registration: https://iid-innopa.com
For more info:
0851 6148 7658
@iid.official