IndoBuildTech 2022
Tanggal: 16-20 November 2022
Tempat: ICE BSD City Tangerang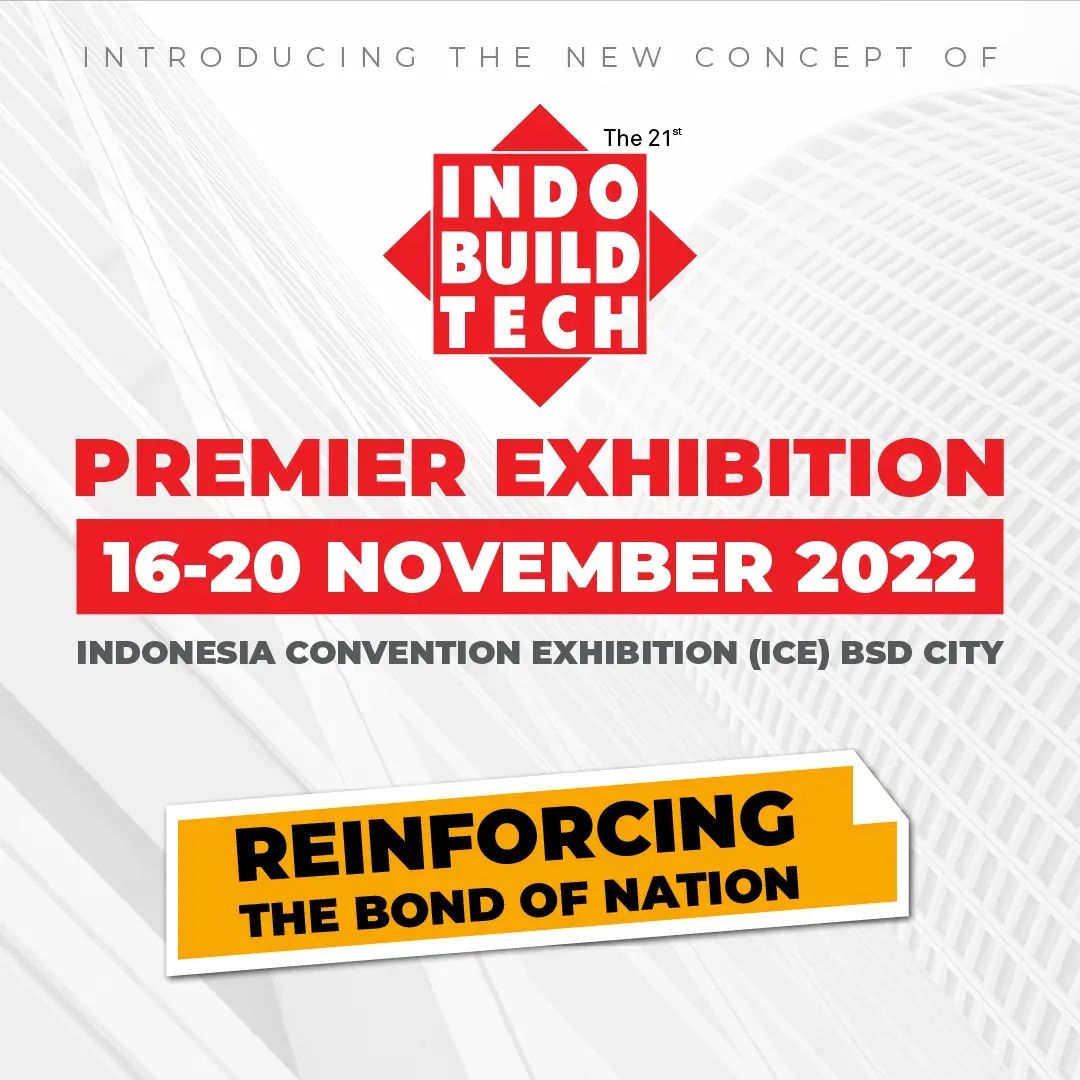 We are excited to welcome you all to IndoBuildTech Expo 2022. IndoBuildTech is always creating and innovating something new, so in 2022, IndoBuildTech brings a new concept, namely the IndoBuildTech Premier Exhibition 2022 which will be held on November 16 – 20, 2022 at the Indonesia Convention Exhibition (ICE).
With the concept of IndoBuildTech Premier Exhibition, the IndoBuildTech Expo 2022 will be held larger with a wider scale and various events such as entertainment performances and attractions in one event title "IndoBuildTech Premier Exhibition" which is more integrated.
We know that all of you can't wait to attend the IndoBuildTech Expo 2022. So, prepare yourself to come and explore the largest and best known architecture, building material & interior exhibition in Indonesia.
Find out more about IndoBuildTech Expo 2022 through our website www.indobuildtech.com