IEEE BIG COMPANY FAIR
Tanggal: 21-22 Desember 2022
Tempat: Companies listed in poster
HTM: Free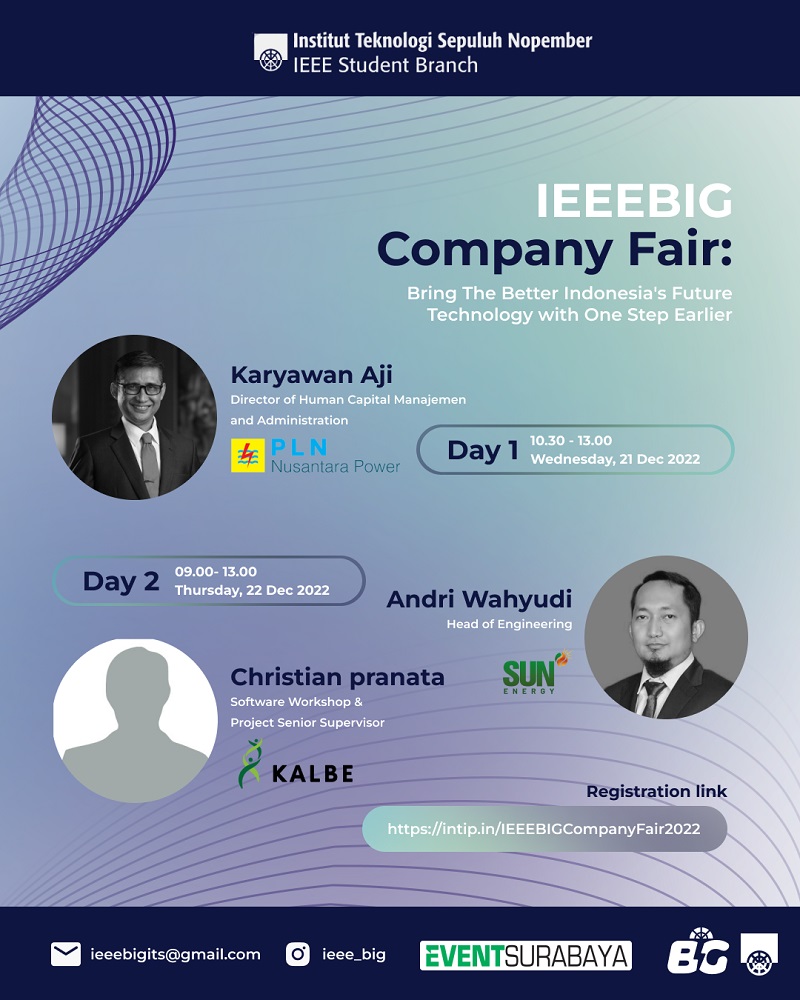 [IEEE BIG: Company Fair]
Do you have interest in developing technology to create a better future? Do you know what it's like in the actual professional world of technology that builds our nation?
Well, now you can experience it youself! Get the opportunity to experience professional world by joining IEEE BIG Company Fair: Bring The Better Indonesia's Future Technology with One Step Earlier.
You will learn from professionals and actually be in the working environment so you will experience the professional world of technology first hand!
So, what are you waiting for?
Join Now to Start Making a Better Future!
Registration through,
https://intip.in/IEEEBIGCompanyFair2022
See you ✨
And let's synthesize!