FOOD SECURITY ASIA
Tanggal: 23 – 24 Mei 2023
Tempat: Hotel Pullman, Jakarta
HTM: By request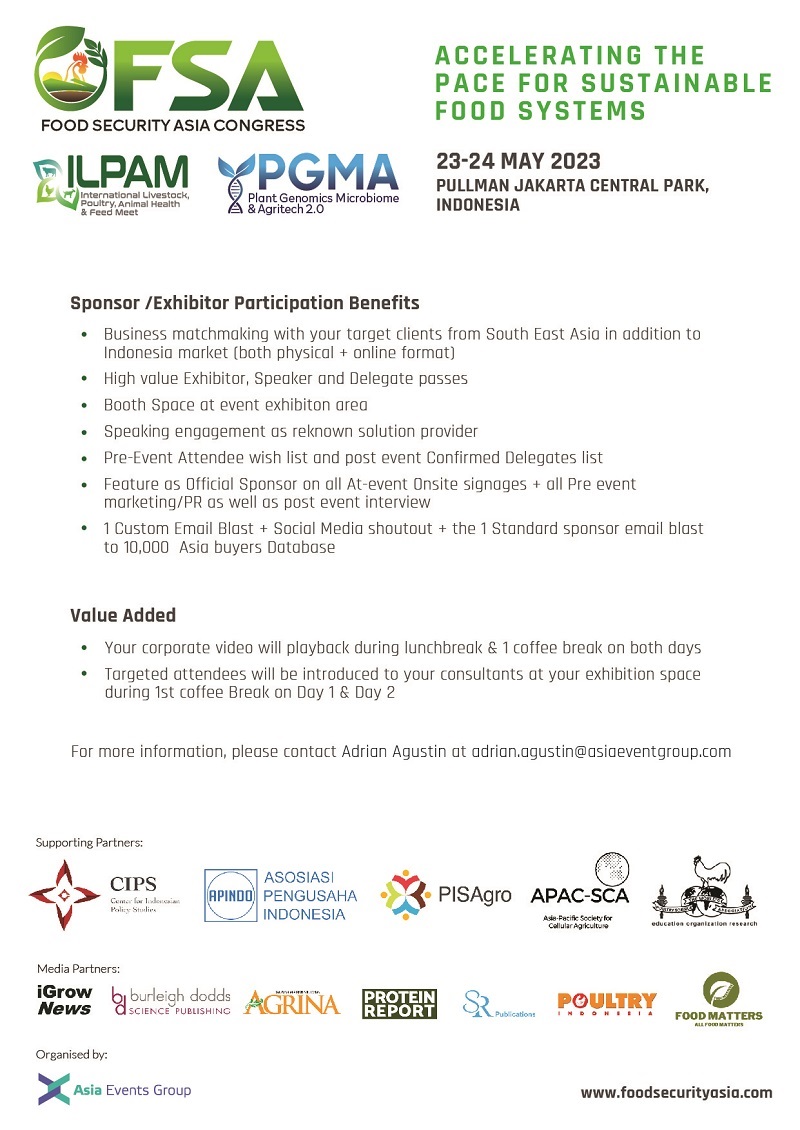 At a glance, food security is the most important factor that must be considered in the agricultural industry, animal husbandry, and all aspects that include food needs. As a highly anticipated regional event, we will discuss the latest risks, challenges & solutions in the future of the food, agriculture, agritech, livestock & feed industries in Asia, with high-level speakers from key organizations such as the Centre for Indonesian Policy Studies, International Rice Research Institute, Singapore Agrifood Innovation Lab & more.
There are two focuses that we will raise in this event, which is :
International Livestock, Poultry, Animal Health & Feed Meet,
Plant Genomics Microbiome & Agritech 2.0.
Come and join us,
Sponsors and Delegates are still available,
www.foodsecurityasia.com
Info dan kontak: +62 877 8055 7018