EST Brawijaya 2022
Tanggal Main Event: 4-17 November 2022
Tempat: Gedung Widyaloka UB
Pendaftaran: Basket (1,2 juta per tim putra, 900k/tim putri), Futsal (1 juta/tim putra, 800k/tim putri), band (300k/tim)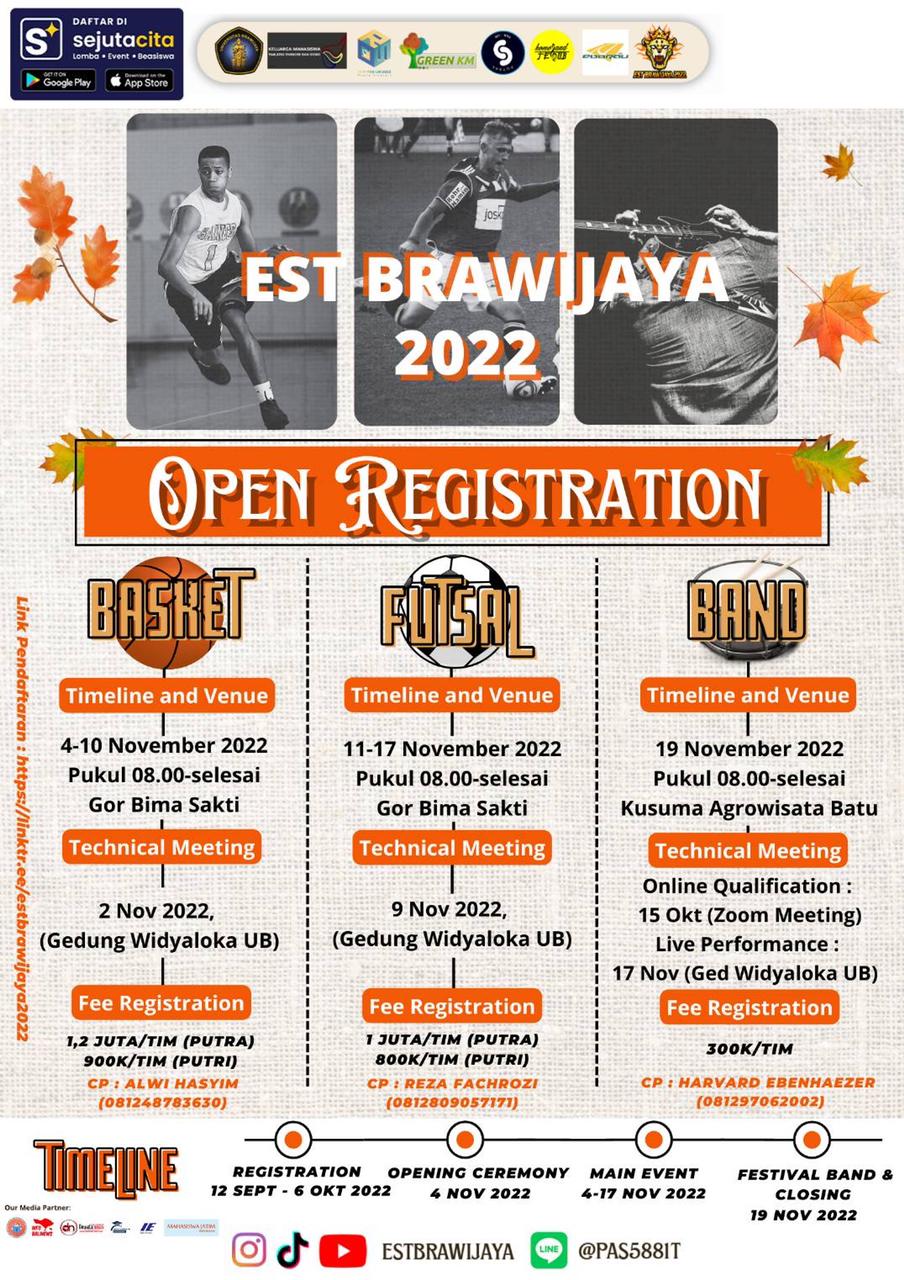 ‼️THE WAIT IS OVER : OPEN REGISTRATION EST BRAWIJAYA 2022‼️
Hello Peeps!
We have a great news for those of you who have talent in basketball, futsal, and musical instruments!
EST Brawijaya 2022 is finally open registration 🤩‼️
After knowing what EST is, we invite you to show your amazing talent on our stage👏🏻
C'mon and join us by filling out the registration form below✨
https://linktr.ee/estbrawijaya2022
See ya👋🏻✨
===============
If you have any questions, you can contact us!
🏀 : Alwi Hasyim (081248783630)
⚽️ : Reza Fachrozi (081280905717)
🎸 : Harvard Ebenhaezer (081297062002)
Or find us at:
Instagram: estbrawijaya
Line: @pas5881t
Tiktok : estbrawijaya
Youtube : Est Brawijaya
#ESTBrawijaya2022
#OPENREGISTRATION
#D-Day