EDUCAMP KM ITB and BEM ITS – ELEMEN & ELITA
Tanggal: 11-12, 17-19 Desember 2021
Tempat: Via zoom meeting
HTM: FREE
Hello, #Edugang!
In special collaboration Eduoflite with KM ITB and BEM ITS proudly present EDUCAMP
✨Achieve Your Goals in Research and Innovation✨
That event divided into two part, ELEMEN & ELITA?
---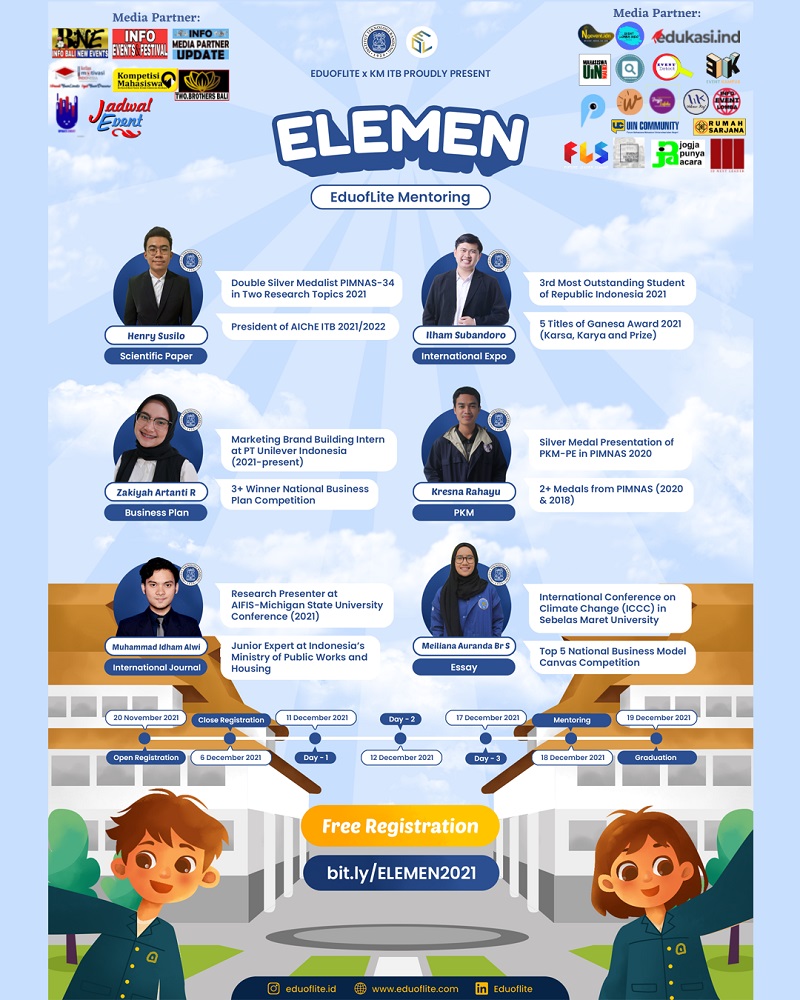 [ELEMEN]
ELEMEN is a program where researchers to be will study together with 6 mentors with their respective expertise in different research topics.
The event will be held on:
?
Day 1: December, 11th 2021
Day 2: December, 12th 2021
Day 3: December, 17th 2021
Mentoring Section: December, 18th 2021
Graduation Day: December, 19th 2021
Mark the date and Register Now!
?ELEMEN: http://Bit.ly/ELEMEN2021
---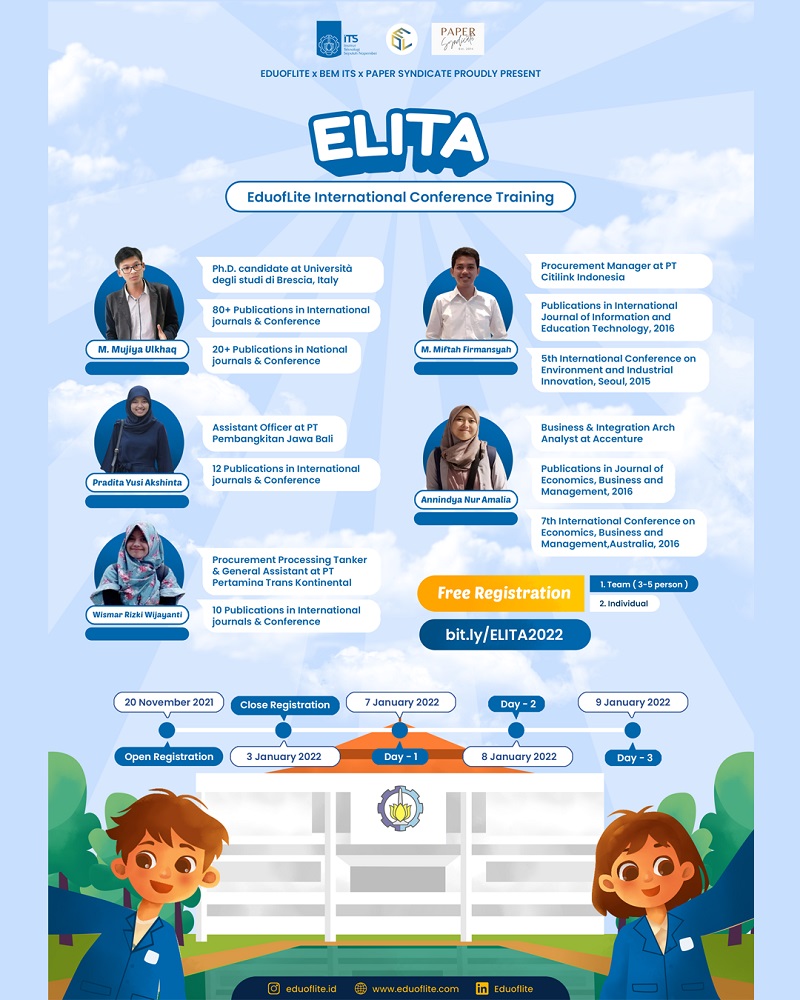 [ELITA]
Elita 'Eduoflite International Conference Training' is a program where Eduoflite will collaborate with Paper Syndicate and several other universities to provide training related to scientific journal writing.
The event will be held on:
? January, 7-9th 2022
Mark your date and Register Now!
?ELITA: http://Bit.ly/ELITA2022
---
HTM ?: FREE!!
Info dan kontak: Ajeng (082297624125) atau langsung Ig: @eduoflite.id