Call for Innovation! (Circular Jumpstart) By Indonesia Circular Economy Forum
Circular Jumpstart is one of the series of events leading up to Indonesia Circular Economy Forum Main Event. Circular Jumpstart is designed to help startups in their infancy succeed by providing mentoring, training, and access to seed funding as well as investments. Circular Jumpstart is here as a solution to reduce trade-offs between economic development and the environment, by giving startups an opportunity to showcase their business innovation to potential investors on the 4th Indonesia Circular Economy Forum (ICEF) Main Event.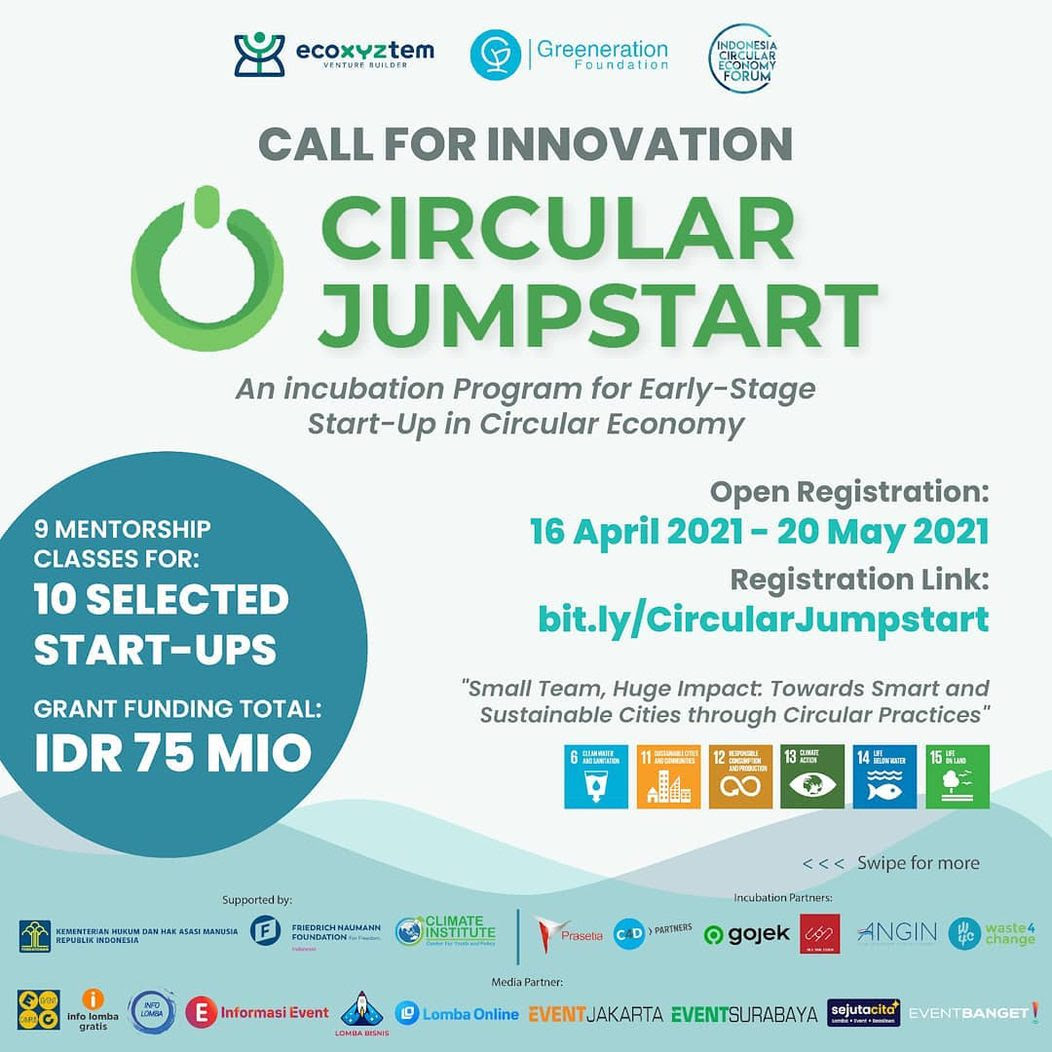 Circular Jumpstart is an incubation program for startups which consists of a business mentoring program with experts, networking opportunities with investors and business partners, and a golden chance to win a total grand prize of IDR 75 Millions worth of financial support for your business. This 2-month program is targeting climate-tech startups for they are the key players towards the success of a circular economy. We are looking for innovators from startup businesses who apply the principles of sustainability and circular practices to solve climate change issues. Does your business fit those criteria? Apply now to become our participant and get a chance to elevate your business into a more sustainable, circular growth.
Register NOW!

Contact Person:
0859 7312 1791 (Pandu)
0857 7104 4025 (Denisa)
@Ecoxyztem
@Idncef