Build a Career in Tech : A Rewarding Path for IT Graduates
Tanggal: Tuesday, December 6 2022
Tempat: Zoom (webinar)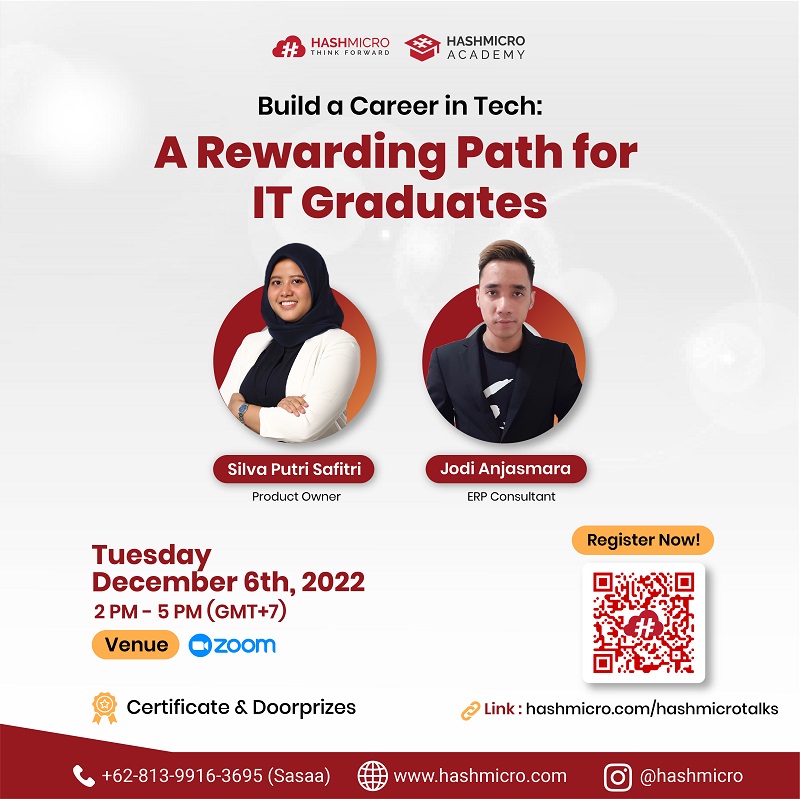 Build a Career in Tech: A Rewarding Path for IT Graduates
Building the Ideal Project Team
Product Team: Role and Structure
Thinking of pivoting after spending 4 years studying tech majors? You'd better think twice!
It is a known fact in the industry and academia that many students majoring in technology decide not to pursue their careers in the same field. Among many reasons, not knowing the incredible array of occupation options might be the strongest force.
In this webinar, HashMicro, an ERP software company from Singapore, will take you to explore one of the fastest-growing careers in the technology market. You can gain insights into how people develop enterprise system and deliver it to customers and increase your probability of getting hired in this industry.
Hosted by two experienced speakers, we will help you prepare for niche careers with promising benefits. Register yourself now!
Get your certificate and win the door prizes!