4th ICEF 2021
Greetings, Circular Enthusiasts!
We would like to invite you, our fellow circular enthusiasts and activists, to be part of the 4th Indonesia Circular Economy Forum (ICEF) 2021 event to expedite circular issues forward. For the sake of inclusiveness, participation and representation, this event is FREE OF CHARGE and can be attended by people from all walks of life from all regions of Indonesia.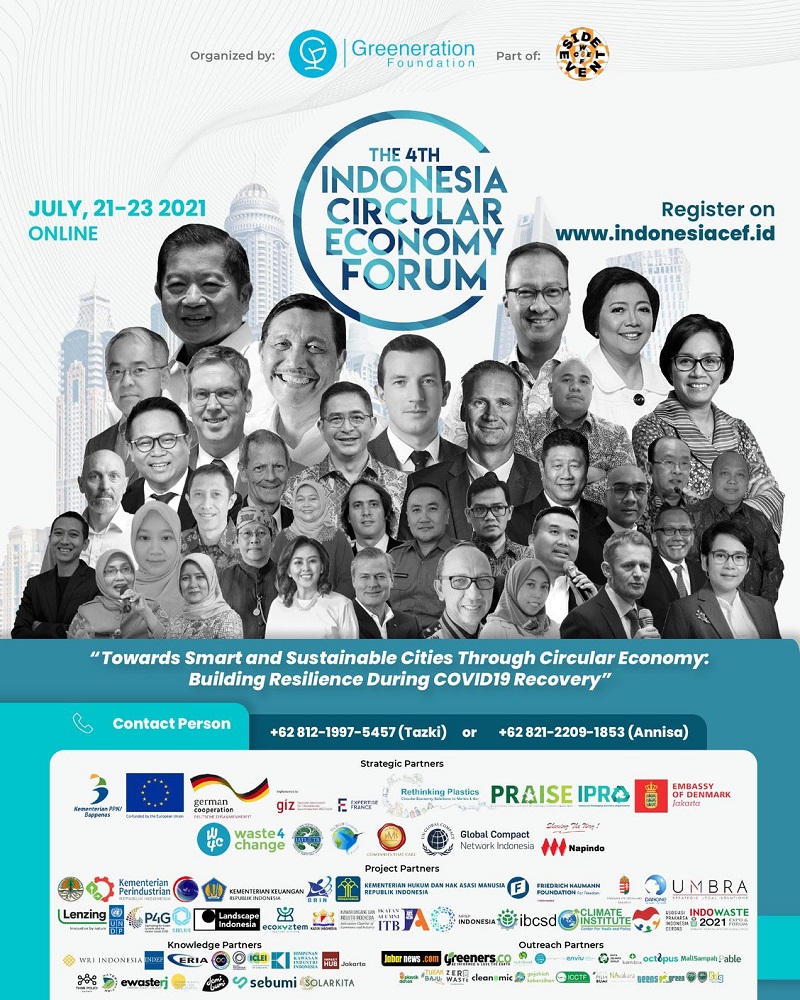 This year, 4th ICEF 2021 theme is "Towards Smart and Sustainable Cities through Circular Economy: Building Resilience During COVID-19 Recovery" in response to the COVID-19 Pandemic which still affects our current economic state.
Save the date and REGISTER NOW!
21st – 23rd July 2021
For further Information, please visit our website on www.indonesiacef.id , click here to see the FULL INVITATION CARD