20th Indonesia Agro Food Expo 2022
Tanggal : 1 – 3 Juli 2022
Tempat : Hall B, Jakarta Convention Center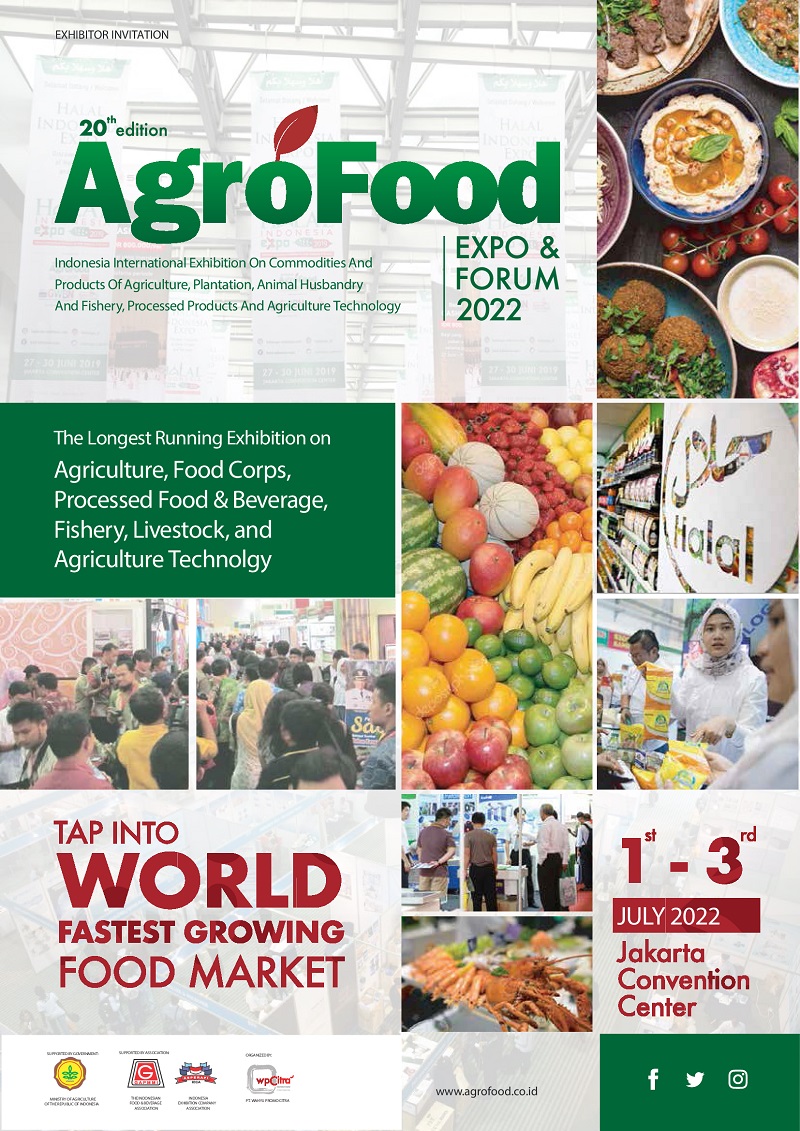 COME AND JOIN US at our upcoming event!!!
The Longest Running Exhibition on Agriculture, Food Corps, Processed Food & Beverage, Fishery, Livestock, and Agriculture Technology.
20th Agrofood Expo & Forum that will be held on 1-3 July 2022 at Jakarta Convention Centre
This event will bring over of 150 local and international government and business institutions. They present agribusiness, They present food and beverage products, food processing technologies and services.
So let's come and join with us!!
if you need any further information please contact :
Hadijah / 085691415166
Email: hadijah@wpcitra.com