Webinar – Venture Capital 101
Hi Entrepreneurs!
In this Webinar, we will talk about Venture Capital 101. This is real what entrepreneurs need in this pandemic situation!
⠀
So, There will be Ilene Ong (Senior Analyst Concord ) as speaker and Ricky Wijaya (CEO Workspez Indonesia) as speaker and moderator.
⠀
So what are you waiting for? Scan the barcode to catch up and get your investor!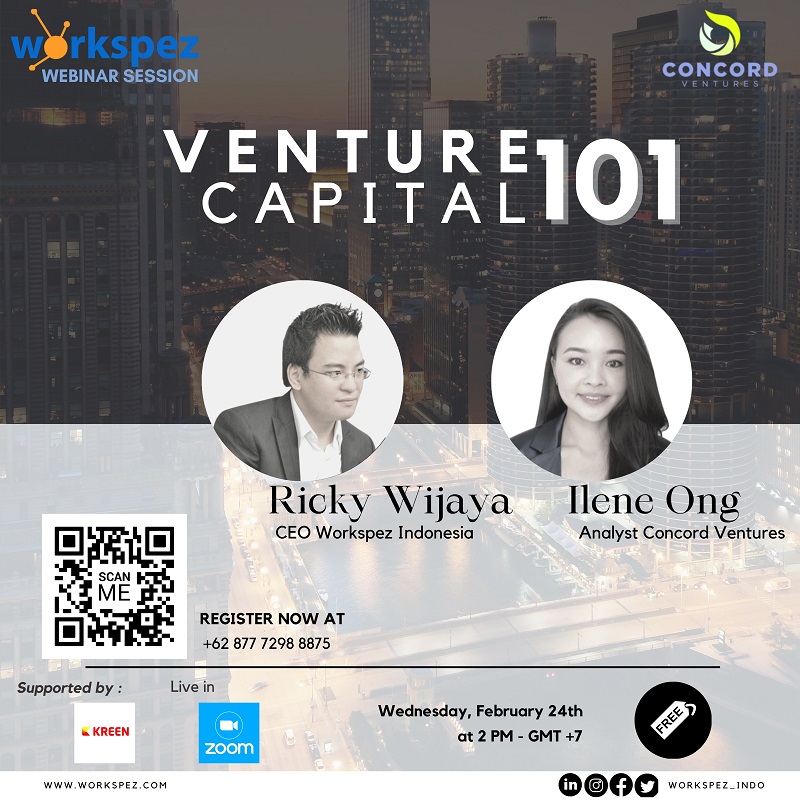 ⠀
⠀
This Webinar is FREE! ⠀
?: February 24, 2021⠀
?: 14.00⠀
?: Via ZOOM
⠀
Contact: 087772988875