Model ASEAN Meeting Universitas Pertamina 2022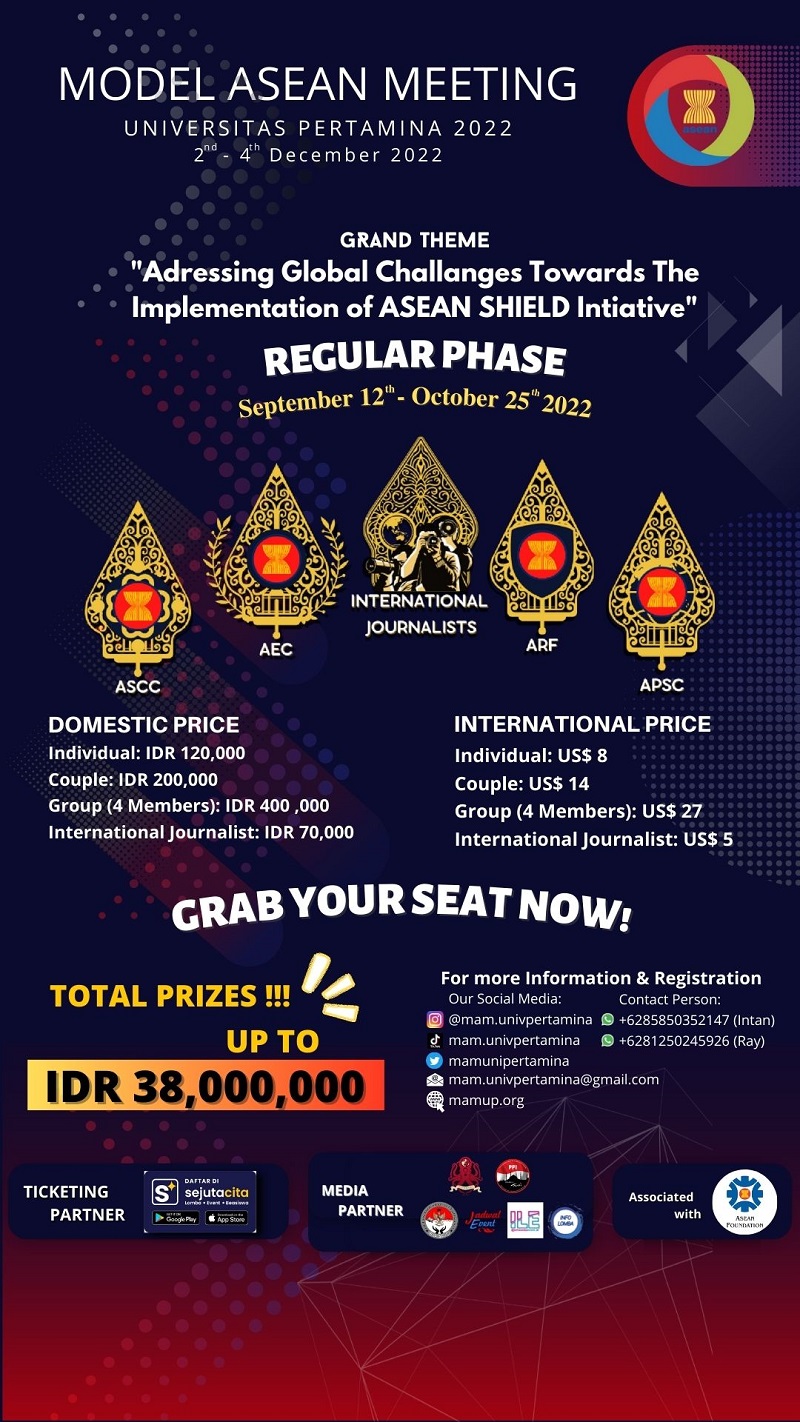 Hello, future leaders!
Today, We are so excited to declare our information of regular phase's registration for MAMUP 2022.
✨Regular phase for Model ASEAN Meeting Universitas Pertamina 2022 is officially open✨
For those who missed the early bird phase, let's grab your seat for this second chance to feel the amazing opportunity in MAM UP 2022.
The registration for this phase is open until October, 25th 2022.
So, don't forget to register yourself at https://mamup.org
Again, ain't no worry about the international certificate, IDR 38.000.000 total prizes, also you can have a connection with ASEAN Speakers in it. We totally provide it all just for you!
We will wait for your seat. Thank you?
Be prepared for more info, kindly check our social media :
Website : mamup.org
Tiktok : Mam.univpertamina
Instagram : @mam.univpertamina
Twitter : mamunipertamina
Be ASEAN Leaders 2022