Model ASEAN Meeting – Universitas Pertamina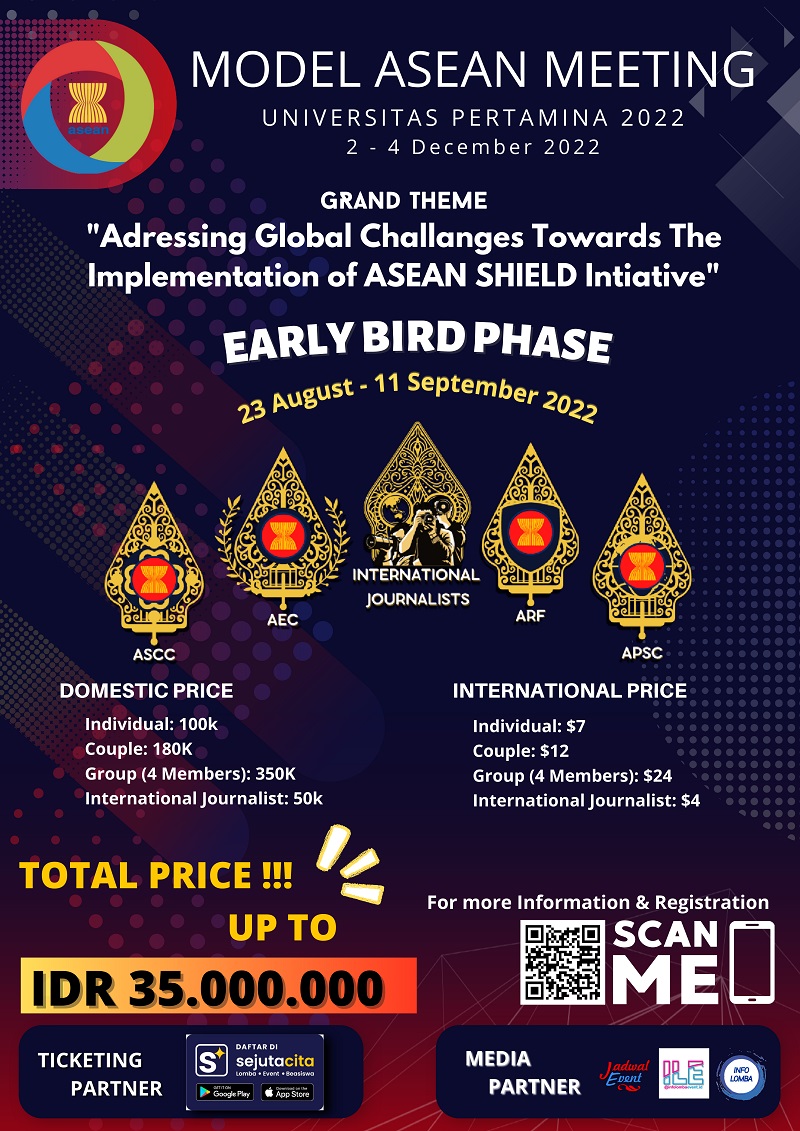 CALLING ALL DELEGATES AND JOURNALISTS!!?
Do you want to have an international exposure and broad knowledge about IR things?? Then you come to the right place! Ain't no worry about international certificate, 35.000.000 total prizes, international networks, also you can have a connection with ASEAN Speakers in it. WE PROVIDE IT ALL JUST FOR YOU!✨
"but i dont know anything about Model ASEAN Meeting:("
DON'T WORRY! we provide ASEAN Preparation Class for our delegates and journalists? pssstt.. early bird phase is limited seat, So what are you waiting for??? GO GRAB UR OPPORTUNITY!
Mark the date?️
?2-4 December 2022
(virtual conference)
?Close 'Early Bird' Registration on 11 September 2022
??Registration fee please look on the poster
?Further information please contact us on the poster above
WE WILL WAIT FOR THE FIGHTERS TO COME AND BUILD THE ASEAN SHIELD?️?️?️