IMT Indonesia (International Metal Technology)
Tanggal : 21 – 23 September 2022
Tempat : JIEXPO Kemayoran Jakarta
Website : www.imt-indonesia.com/visitor-registration
Instagram : imt_indonesia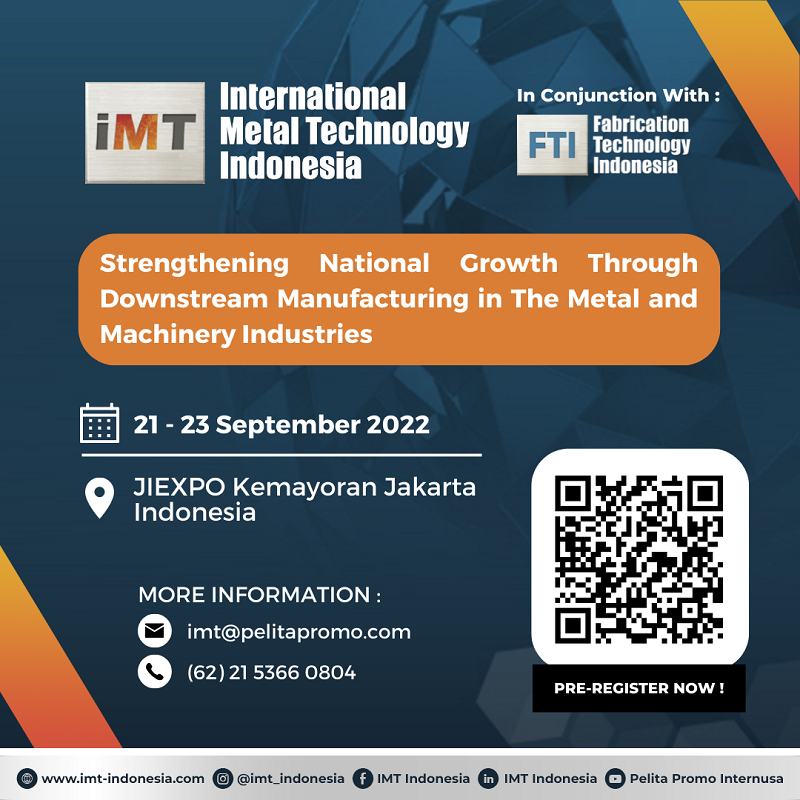 Register yourself at the IMT Indonesia exhibition!
Make sure you don't forget to watch the metal exhibition by IMT 2022 live on September 21-23 2022 at Jiexpo Kemayoran, Jakarta !
Make sure to get yours before it's too late to see this fantastic opportunity and to network with quality trade visitors from the metal, steel, fabrication, and related industries!
Access registration through our official website at https://imt-indonesia.com/visitor-registration
For More Information
?: imt-indonesia.com
?: imt@pelitapromo.com
?: 021-5366-0804